Good News for Central Govt Employees: DA HIKE 28%
DA Hike effect from 01.07.2021


11%[Increase DA] + 17%[Excisting DA]

=

Total 28% DA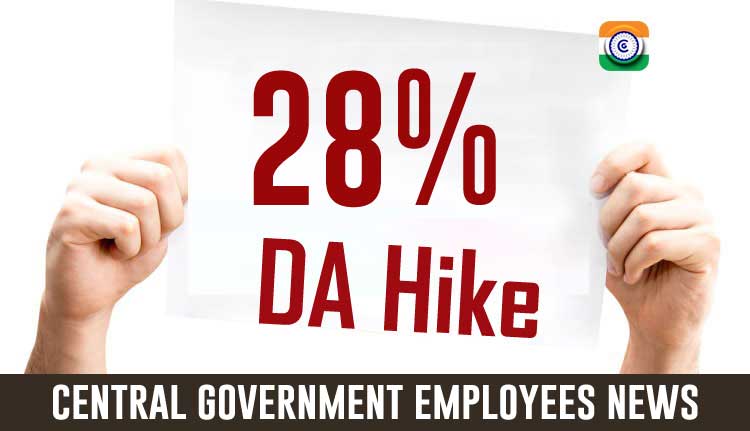 The government approved a 17 percent to 28 percent increase in Dearness Allowance (DA) and Dearness Relief (DR) benefits for central government employees and retirees on Wednesday. After being placed on hold last year, the Union Cabinet has decided to raise DA and DR.
Central Cabinet today clears 3 instalments of DA/DR!
The Central Cabinet has cleared the rise of 3 installments of DA/DR frozen from 1.1.2020. Resultantly, a total of 11% DA/DR will be increased to the existing 17% DA/DR from 1.7.2021. Without arrears for the 18 months (from 1.1.2020 to 30.06.2021) DA/DR will be 28% from this month.
The decision about the fresh installment of DA/DR due from 1.7.2021 will be taken later. We are to get 28% DA/DR along with our July month Pay / Pension – Family Pension. DA /DR rise!
We will share the official pdf soon.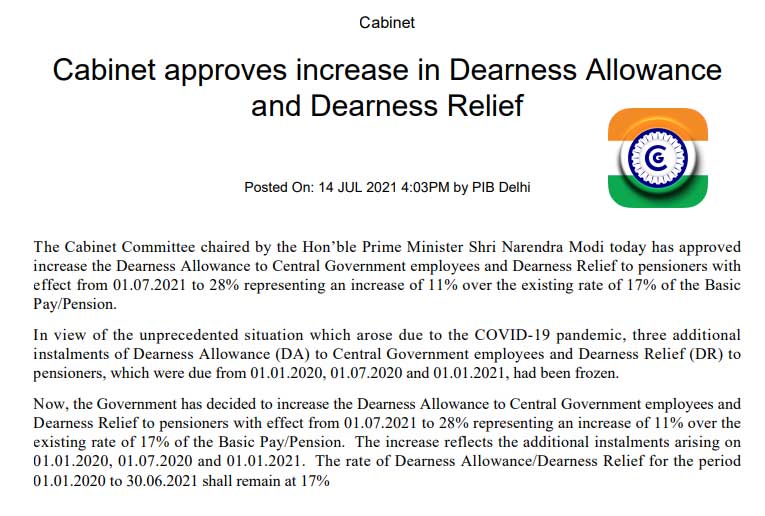 Related to Your Search: