7th Pay Commission latest update: DA hike for Central Government Employees
The Centre said in Parliament that the delayed dearness allowance and dearness relief (DR) for central government employees and pensioners will be restored on July 1, 2021.
Cabinet approves increase in Dearness Allowance and Dearness Relief for Central Govt Employees – DA Hike July 2021 Latest News
In light of the Covid-19 outbreak, the three payments of DA for central government employees and DR for pensioners, which were due on January 1, 2020, July 1, 2020, and January 1, 2021, were suspended.
Here we have just tried an Expected DA calculation for the "HIKE IN SALARY PER MONTH FROM JULY 2021 DUE TO INCREASE IN DA" with Level & Pay Scale – 7th CPC Basic Pay – DA from July 2019 @ 17% – DA from July 2021 @ 28% – Difference in DA.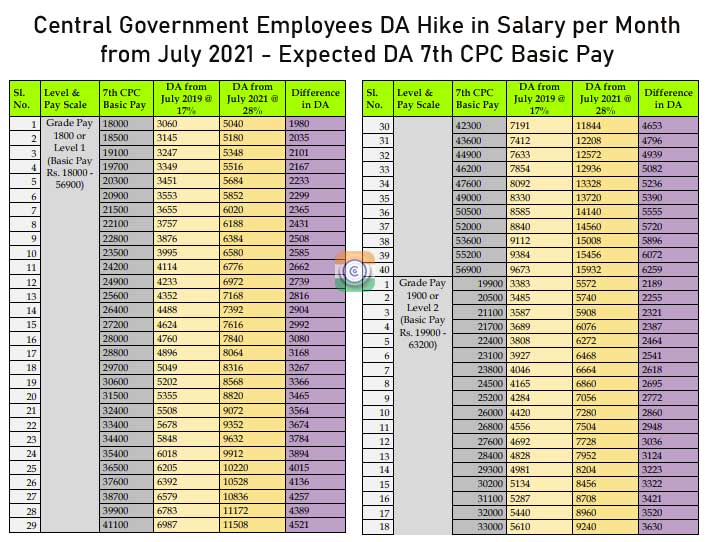 Note: Rough Calculation Only – Decision on DA, DR arrears likely to be announced today.
List of DA orders for Central government employees from Jan 2016 to up to date
Related to Your Search: