7th Pay Commission brings dhamaka before Diwali – ET
The seventh pay commission has brought a Diwali delight for all. Industry keeps its hopes high as employees get pay hike.
It could be an early Diwali for white goods marketers, vehicle makers and smartphone companies in India with the Seventh Pay Commission disbursement to central government employees to take place in August and September, says a study by Tata Strategic Management Group.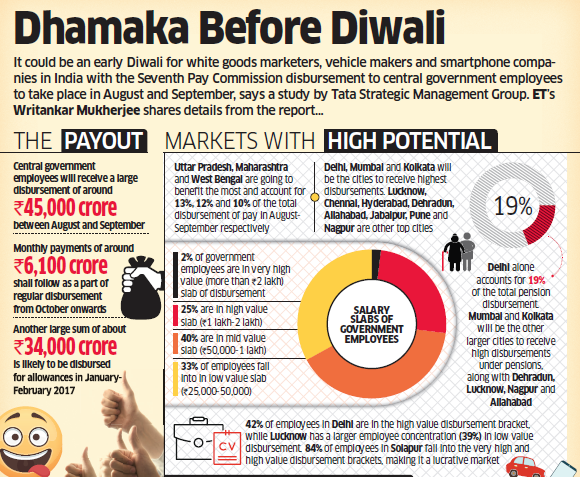 Source ET
Related to Your Search: