PNM MEETING & Railway Board
MINUTES
of
The PNM Meeting
between
Railway Board
and
National Federation of Indian Railwaymen
held
on 15th & 16th July, 2022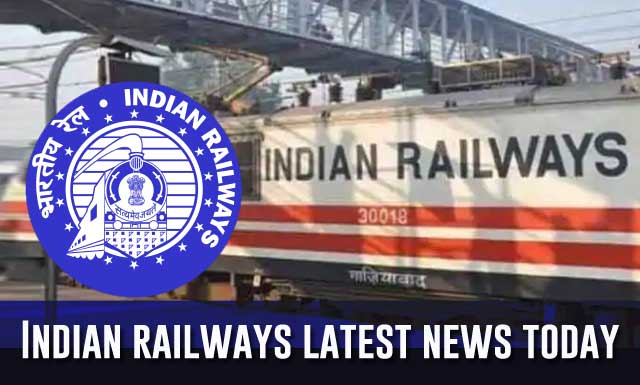 MINUTES OF THE PNM MEETING HELD BETWEEN RAILWAY BOARD AND NFIR ON 15TH & 16TH JULY, 2022
MEMBERS PRESENT
OFFICIAL SIDE
FEDERATION (NFIR)
S/ Shri 1. V.K. Tripathi, Chairman Railway Board & CEO
2. Sudhanshu Sharma, Member(Infra)
3. Mohit Sinha, Member(Finance)
4. D.C. Sharma, Member(TRS)
5. S.K. Mohanty, Member (O&BD)
6. Dr. Prasanna Kumar, DG/RHS
7. R.K. Mangla, AM/PU
8. Smt. Aruna Nayar, PED/Staff
9. Smt. V.G. Bhooma, PED/HR
10. Deepak Peter Gabriel, PED/IR
11. Kishore Kumar, PED/EE(RS)
12. Dr. A.K. Malhotra, EDH/P
13. Manish Gupta, ED/EE(M)
14. Neeraj Sharma, EDPM
15. Ajeet Singh Yadav, EDRS(P)
16. Rameshwar Meena, ED/Signal
17. Pankaj Tyagi, ED/L&A
18. Sanjeet, EDPC
19. Ravindra Kumar, EDE(N)
20. Rabindra N. Mishra, EDF/C&PPP as EDF(E)
21. Rajiv Gandhi, EDE(RRB)
22. Sunil Kumar, ED/Estt.
23. Praveen Kumar, DE(LL)
24. D. Joseph, DE(N) II
25. R.K. Sinha, DE/IR
26. Chhote Lal, JDE(W)
S/ Shri 1. Guman Singh
2. Dr. M. Raghavaiah
3. R.P. Bhatnagar
4. B.C. Sharma
5. T.K. Chatterjee*
6. R.P. Singh
7. P.S. Suriyaprakasam
8. Munindra Saikia
9. C.P. Singh
10. Praveen C. Bajpai
11. R.G. Kabar
12. Ashok Sharma
13. R.C. Sahoo
14. S.R. Mishra
15. V. Gopalakrishnan
16. Ramesh Mishra
17. Taposh Mukherjee
18. P.S. Chaturvedi
19. Vinod Mehta
20. Binod Sharma
21. G. Ganeswar Rao
22. Vinod Kumar Rai
23. Shri Naib Singh
24. Indrajit Singh
25. M.V. Tulasidas
26. Smt. Aruna Bala
27. Smt. Sonia Sharma
28. D.K. Swain
#* attended only on 15th July, 2022
# attended only on 16th July, 2022
SECTION – A: INTRODUCTION
CRB & CEO as Chairman of the meeting addressed the gathering.
Chairman, Railway Board & CEO welcomed Shri Guman Singh, President/NFIR, Dr. M. Raghavaiah, General Secretary/NFIR, other representatives of NFIR, all Board Members and other members of the Official Side to the PNM Meeting. Chairman, Railway Board & CEO congratulated all Railway employees for their hard work and dedication during 2021-22 and also during the current year which has resulted in best ever performances in many areas, despite the challenges of Covid Pandemic. He also congratulated the Federations for their continued cooperation and expressed hope that Railway employees will continue to work with the same dedication and cooperation to achieve even better results. It was observed that Agenda Items of PNM/NFIR will be discussed and resolved fruitfully in this meeting.
CRB & CEO informed the Federation as under:-
During the year 2021-22, highest ever loading of 1418 MT was done by Indian Railways which is 15% higher in comparison to previous
Highest ever Railway electrification of 6366 Kms has been carried out during 2021-22.
Highest ever commissioning of 2908 Kms of New Line/Multi Tracking/Gauge Conversion during the year 2021-22.
Highest ever Rolling Stock induction of 1110 Electric Locomotives & 6291 LHB coaches has been done during the year 2021-22.
Highest ever Capital investment of ₹ 90 Lakh Cr. has been made into the system for creation of infrastructure during 2021-22.
Best ever scrap sales of ₹ 5316 was also achieved during the year 2021-22.
Construction of 181 ROBs, 807 RUBs, 4275 Kms of Track Renewal, Elimination of 867 Manned Level Crossings, Rehabilitation of 1527 Bridges, Provision of CCTVs at 73 stations & Wi-Fi at 131 stations, were also achieved.
During the 2nd wave of Covid Pandemic, IR transported more than 36,840 Tonnes of Liquid Medical Oxygen (LMO) to 15 states by way of running 899 trains.
During the current year upto June, 2022 also, loading is 12% higher than the corresponding period of previous This year, we have kept the target of 1700 MT of loading, Construction of 6000 Kms of New Line/ Multi Tracking/ Gauge Conversion & Railway Electrification of 9000 Route Kms.
Provision of highest ever Capital investment of ₹ 45 Lakh Cr. has been made for infrastructure development during 2022-23.
During the current year, upto June, 2022, 223 locomotives and 1132 LHB coaches have already been produced.
Our total revenue during the current year, upto June, 2022, had been ₹ 56,987 crores which is 71% higher than last year.
Significant policy decisions have been taken recently, namely, Bharat Gaurav Trains, 3 AC Economy coaches, Vista Dome coaches, New Wagon Design Policy, Kisan Rail, Gati Shakti Cargo Terminals, 'One Station One Product', Vande Bharat Trains, KAVACH, to increase the earnings of Indian Railways.
IR is trying to reduce the logistics cost to compete and to increase its transport share from the existing 27%. IR needs to set up Railway lines before new Ports and Mines are developed so that traffic does not get In the next four years, IR needs to lay 40,000 Kms of additional lines by way of Multi-Tracking/Gauge Conversion.
A tender for purchase of 90,000 new wagons has already been finalised within a record time and supply of wagons has been started.
A tender for KAVACH has already been floated for 3000 Kms and it is expected that during the current year, KAVACH will be installed on 1200 Kms.
A target has also been set for station re-development in a large Station re- development has already been done on three-four stations and the work is already under process in respect of 53 stations.
IR needs to reduce its working expenditure through various means and operating ratio needs to be IR always meets its challenges and for this purpose each and every employee has to dedicate himself.
Significant steps have been taken for HR Management and Staff Welfare which include as under:-
Instructions have been issued for expediting promotions of employees so that employees get their due promotion in time.
Out of total 3268 Covid death cases, all settlement dues have been paid in 85% cases & compassionate appointment has been finalized in 99.5% cases.
The currency of the GDCE scheme has been extended for a further period of two years e. upto 31.03.2024.
Instructions have been issued vide RBE 63/2022 for filling up of vacancies of Station Masters by all modes.
Scope of GDCE scheme has been extended for Accounts cadre and Law Now, staff of Accounts department can appear in GDCE of other departments and staff of other departments are also allowed to appear in GDCE for post of Accounts Clerk & Junior Accounts Assistants.
Instructions have been issued for providing age relaxation of five years in upper age to SC/ST employees for filling up of 40% induction quota in workshops.
In order to provide relief to suffering families after demise of both Railway employee and his/her spouse, continuance of Widow Pass Facility in favour of other eligible beneficiaries has been permitted by Board.
Decision has been taken for revival of Railway schools and these schools will not be closed.
Iconic Week celebration from 18th July to 23rd July' 2022 is also being organized by IR under the aegis of "Azadi Ka Amrit Mahotsav". 75 stations associated with freedom struggle have been identified for this purpose and 27 freedom related trains are also being run.
Every Railway employee will also celebrate 'Har Ghar Tiranga' during 13th August to 15th August.
Chairman, Railway Board & CEO thanked all Railwaymen for their performance and hard work and also appealed them for even a better performance to achieve the targets and desired results.
Source: indianrailways.gov.in