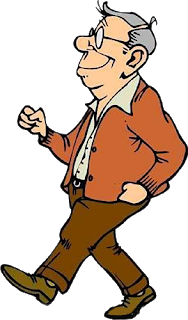 भारत सरकार GOVERNMENT OF INDIA
वित्त मंत्रालय Ministry of Finance
व्यय विभाग Department of Expenditure
केंद्रीय पेंशन लेख कार्यालय Central Pension Accounting Office
त्रिकूट-II भीकाजी कामा प्लेस Trikoot-II, Bhikaji Cama Place,
नई दिल्ली – 110066 New Delhi – 110066
CPAO/IT&Tech/ Pension Process/12 (Vol-VII)/2020-21/27
07.08.2020
OFFICE MEMORANDUM
Subject:- Timely processing of Pension cases by Pay and Accounts Offices of Ministries / Departments.
Attention is drawn to the timeline mentioned in Rule 61 and Rule 65 (1) (a) of CCS (Pension) Rules read with OM No.1 (17)/2015/ TA-III/331 dated-15.07.2020 issued by the Office of the CGA to ensure timely payment of pension to the retirees
2. It is clearly mentioned in Rule 61 (4) of CCS (Pension) Rule 1972 that the pension papers shall be forwarded by the Head of Office to the Accounts Officer not later than 4 months before the date of superannuation of the govt. servants and as per Rule 65 (1) (a) the Accounts Officer shall issue a Pension Payment Order not later than one month in advance of the date of retirement of the govt. servant on attaining the age of superannuation.
3. The timelines laid down in CCS (Pension) Rules 1972 are not being adhered to by the Pay & Accounts Offices of Ministries/ Departments and pension cases are received in the CPAO after a huge delay and sometimes even after the retirement of the Government servant. This causes undue delay in finalization of the pension cases and pension disbursement by the Pension Disbursing Banks. While the delay may also be due to the late submission of the pension papers by the Heads of Offices, since CPAO authorizes the pension to the pension disbursing Banks, many pensioners' grievances are received by CPAO. The disruption in postal service due to the Covid pandemic has also aggravated the situation leading to further delay in finalization of pension payments
Therefore, all Pr. CCAs/CCAs/ CAs/AGs and Administrators of UTs are requested to issue necessary instructions to all the Pay & Accounts Offices/ Fields Offices under their jurisdiction to ensure that the timelines laid down in CCS (Pension) Rules for processing the pension cases are adhered to, to ensure timely pension disbursement. All the PAOs/ Field Offices may also be directed to pursue this matter with all the Head of Offices through JS (Admin) of the Ministry/ Department wherever the delay is on the part of Heads of Offices.
Source: CPAO