Muharram (or Muharrum) is a gazetted holiday in India, marking the start of the Islamic year.
It starts on August 10 this year. Muharram is also known as Muharram-ul-Haram. It is the second holiest month for the Muslim people around the world, following Ramzan.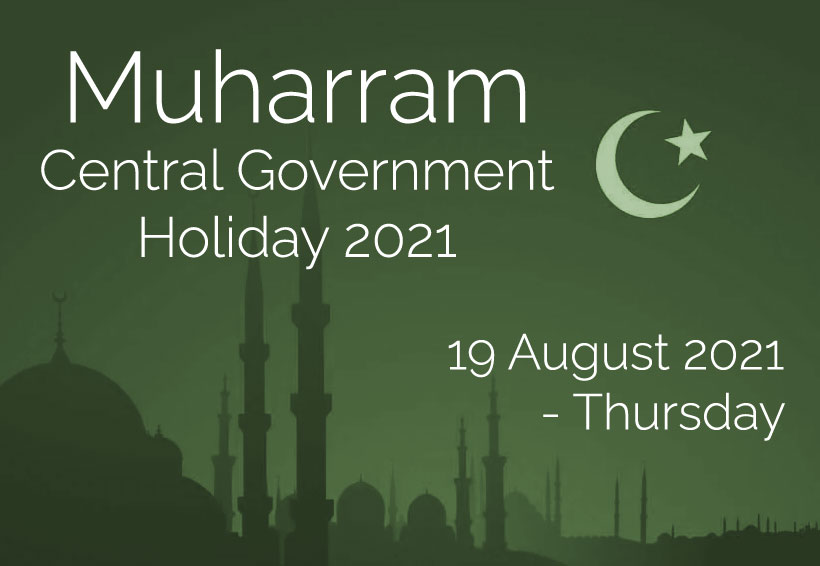 Last year: Sun, Aug 30, 2020
This year: Thu, Aug 19, 2021
Next year: Tue, Aug 9, 2022
Central Govt Holidays in August 2021
Independence Day – 15 August 2021 – Sunday

Muharram – 19 August 2021 – Thursday

Janmashtami – 30 August 2021 – Monday
During the month of August 2021, three days have been declared as Gazetted Holidays for Central Government offices in India. On the above-mentioned holidays, all central government offices, post offices, and banking institutions will be closed.
Muharram – Friday, 20 August – Since it depends on the sighting of the Moon, authorities in several West Asian countries will announce the beginning of the new year.
Download List of Gazetted Holidays 2021 in Central Government pdf
For offices in New Delhi and Central Government administrative offices outside of New Delhi, a holiday list has been prepared. Public holidays and closed holidays are terms used to describe government holidays. Holidays are observed by almost all state governments and nationalised banks.
Muharram, the second holiest month after Ramadan, marks the beginning of the Islamic New Year.
Related to Your Search: