Introduction of a new scheme with nomenclature as "SALUTE"
Railway Retirement Scheme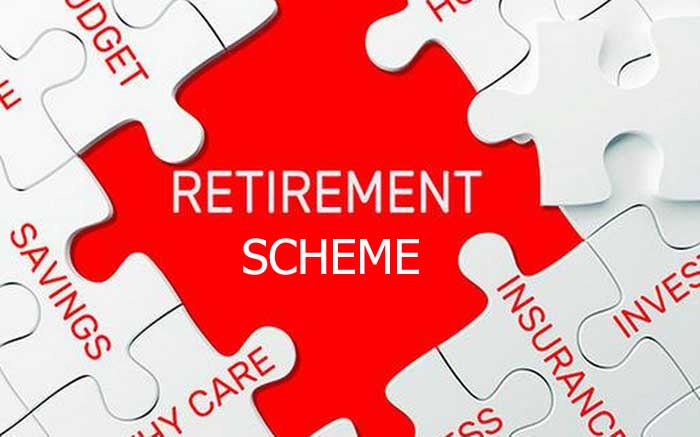 GOVERNMENT OF INDIA
Ministry of Railways
(Railway Board)
No.E(P&A)I-2019/RT-9
New Delhi, dated : .07.2020
The General Secretary
AIRF
4, State Entry Road
New Delhi – 110 055
The General Secretary
NFIR,
3, Chelmsford Road
New Delhi – 110 055
Sub: Consideration of the recommendations of a Committee constituted for formulating a new Safety Related Retirement Scheme.
The undersigned is directed to state that pursuant to termination of LARSGESS Scheme and in view of the Hon'ble MR's directions to formulate a scheme for the safety related staff within the constitutional provisions to ensure higher standards of safety and improvement in operational efficiency, a Committee was constituted by the Board comprising EDCE(G), EDME(T), EDE(N), Deputy LA with EFPC-I as Convener. The terms of reference of the Committee were as under
Also check: 7th CPC Payment on account of discontinued allowances – Railways
To identify the categories of safety staff whose nature of duties are of so strenuous and arduous in nature that over a long period of time it leads to serious deterioration in their physical and mental condition and may cause safety hazard in train operations.
To work out a new scheme in conformity with constitutional provisions incentivizing employees of such categories to seek voluntary retirement on attaining a definite age.
2. The Committee after deliberating various aspects in the light of legal developments leading to termination of LARSGESS scheme and keeping in view its terms of reference has submitted its recommendations.
2.1 The Committee has recommended for introduction of a new scheme with nomenclature as "Scheme for Advance & Liberalised Unburdening of Trackmaintainers/ Engine pilots (SALUTE)". In context of first term of reference, the Committee has identified two categories of Loco Pilots (Running Duties) and Trackmaintainers (Open-line working) for coverage under recommended Scheme for early retirement keeping in view two key parameters. i.e arduous working environment and job related stress directly linked to train running. As regards the second term of reference i.e. incentive to be provided, the Committee has recommended two incentives under this scheme as under:-
to protect the number of privilege passes that would have accrued every year to the SALUTE employees until his normal superannuation.
to grant half the number of remaining annual increment (till normal superannuation) to the SALUTE employee to be added to his last basic pay for pension computation only.
3. The Committee with a view to implement its recommendations in a focused and targeted manner has further suggested as under:
Minimum age limit of 55 years for the incumbents. Only LP (Goods), LP (Passenger) and LP (M/E) who have performed running duties consecutively for at least past 3 years will be eligible for consideration. All Shunters, all Loco Inspectors and LPs working on any stationary posts (including but not limited to crew/power / Traction Controllers) will not be eligible.
As regards Trackmainters, only those working in open-line will be eligible. Those who have worked in non-open line(including Construction, RE or any other projects) will be eligible only if they have put in minimum 3 years consective open-line working immediately prior to the date of consideration.
4. The above recommendations of the Committee were submitted to Board and it has been decided to discuss with the Federations in the context of Committee's recommendations.
5. The Federations are accordingly, requested to offer their inputs/ comments on the recommendations of the Committee. The matter can further be discussed with EDPC-I for better appreciation of the Federations' point of views. The above exercise may be completed within fifteen days. The matter will be re-submitted to Board after the inputs from Federations are received.
Yours faithfully
For Secretary, Railway Board
Related to Your Search: