Latest Central Government Employees News
Government employees can elect to earn cash amounting to leave encashment and 3 times ticket fare to buy items that attract GST of at least 12 percent under the LTC Cash Voucher Scheme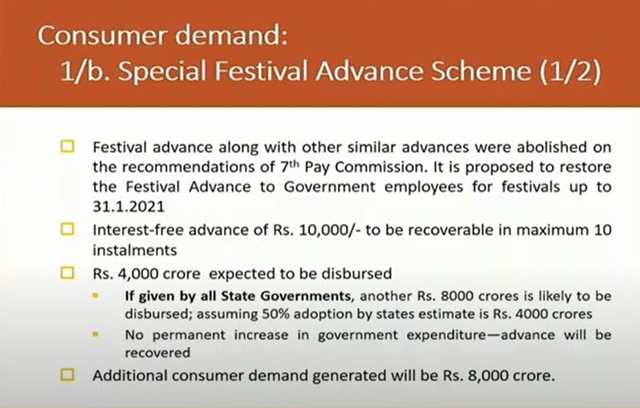 Finance minister declared that all central government employees would get LTC cash voucher and special festival advance schemes
Finance Minister Sitharaman, in an effort to stimulate demand and increase consumer spending in preparation for the next holiday season, have announced Travel (LTC) casheat and special festival schemes for government employees. "We want to encourage these people to boost demand for the benefit of the least fortunate," said the Finance Minister. The indications are that the savings of government and organised sector employees have increased.
Under the LTC cash voucher system , government servants may opt to receive cash in cash and 3 times ticket fare to purchase items with a GST level of at least 12%.
Also check: Central Government Employees now get LTC advance ahead of 4 months of journey
If central government staff prefer these advantages, the expense would be roughly 5.675 crore. This facility can also be used by workers of PSBs & PSUs, who are subject to a cost of 1.900 crores. The market injection in the economy would amount to approximately 19,000 crores, according to the Finance Minister.
By way of the Advance Scheme Special Festival, the government has also declared that it would restore the advancement for Central Government Employees until 31 March. A pre-loaded Rupay card provides an interest-free advance of € 10 000 and is recoverable in 10 monthly instalments. The demand is expected to reach around 8,000 crore at least.
The press conference of the Finance Minister is taking place when the GDP or gross domestic product of this country contract a record of 23.9% in April-June, when the quarter captured fully the damage caused from the restrictions on coronavirus and is anticipated to decrease by the Reserve Bank of India in total by 9.5% during the current financial year.
Also check: 7th Pay Commission Advances