Expected Dearness Allowance Table from January 2022
Expected DA from Jan 2022 | AICPIN for December 2021 | AICPIN Table for December 2021 | AICPIN Index for December 2021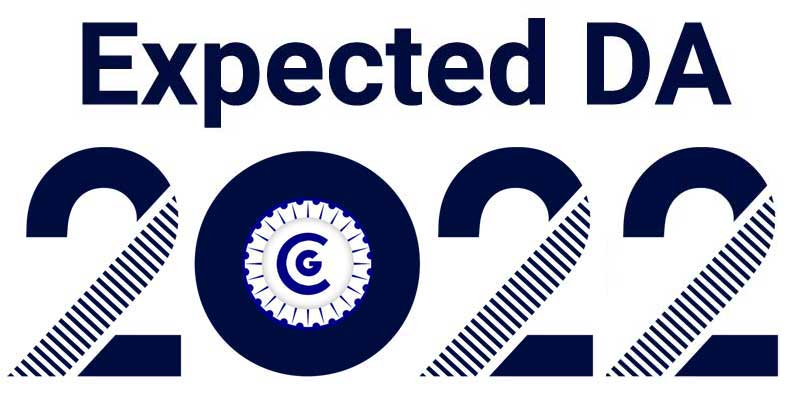 The All-India CPI-IW for December 2021 dropped by 0.3 points to 125.4.
AICPIN for the month of December 2021 – 'Expected Dearness Allowance Table from January 2022' It all comes to a close!
The Labour Bureau has issued the statistics data for the All India Consumer Price Index Number (AICPIN) for the month of December 2021. The 6th and last month calculation for the 'Expected DA from January 2022' comes to a conclusion, according to the AICPIN points for December 2021! From January 2022, the ultimate DA increase will be 3% more than the current rate! With effect from January 1, 2022, the total DA will be 34%.
Expected DA Table from January 2022
| | | | |
| --- | --- | --- | --- |
| 2021 | AICPIN 2016 | AICPIN 2001 | DA % |
| July | 122.8 | 354 | 31.76 |
| August | 123.0 | 354 | 32.27 |
| September | 123.3 | 355 | 32.75 |
| October | 124.9 | 360 | 33.26 |
| November | 125.7 | 362 | 33.8 |
| December | 125.4 | 361.15 | 34.4 |
AICPIN for December 2021 Press Release PDF Download
Related to Your Search: