DA July Calculation 2023
Expected DA From July 2023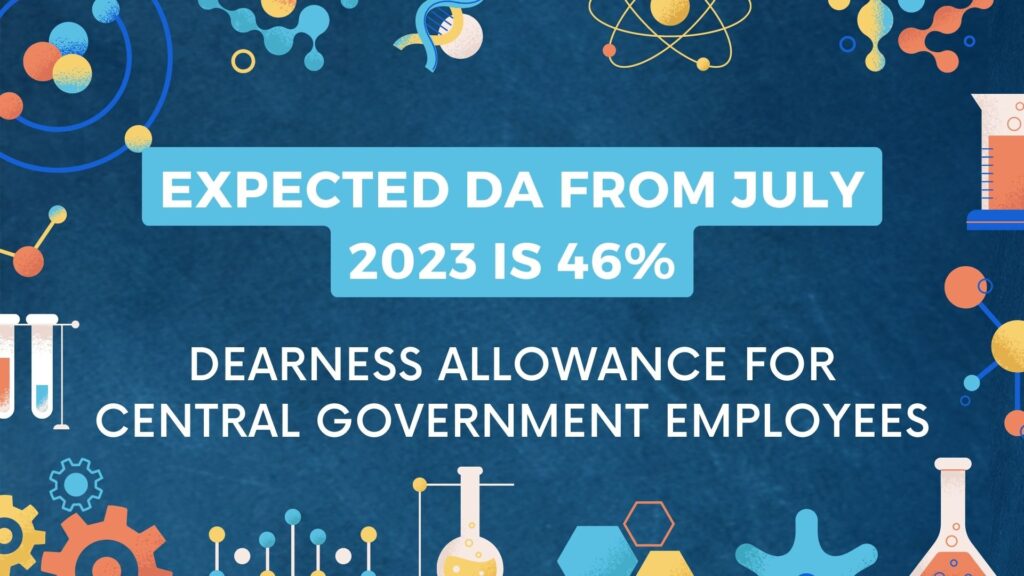 From July 2023, it is projected that the Dearness Allowance would increase. Dearness Allowance (DA) is an essential benefit given to employees to offset the impacts of wage inflation and preserve their buying power. Government employees, as well as individuals in the public and specific private sectors, frequently receive this payment.
DA Calculation and Analysis
Every six months, on average, DA is reviewed and revised. DA is commonly computed as a percentage of an employee's basic pay. The Consumer Price Index (CPI) statistics and other economic indicators are among the many elements taken into consideration during the revision process.
Expected DA from July 2023 is 46%
The Dearness Allowance is expected to rise to roughly 46% in the forthcoming month of July 2023. It's crucial to remember that the real DA rate might change depending on things like geography and type of employment. The Indian government or the appropriate state government will formally publish the July 2023 DA rate in the upcoming months. The most accurate and recent information regarding the DA rates should be sought out by employees from their employers or the appropriate government agencies in order to stay informed.
The importance of DA
Dearness Allowance is essential for assisting workers in minimising the effects of growing living expenses and preserving their financial security. It strives to guarantee that employees can maintain their level of living and purchasing power in the face of inflationary challenges by routinely reviewing and adjusting DA.
Calculations for Expected Dearness Allowance
Employees can use an Expected Dearness Allowance Calculate to project their Dearness Allowance for July 2023. The DA rate for the chosen month is roughly calculated using current Consumer Price Index (CPI) data and other economic factors by this tool. The calculator will require that employees provide pertinent CPI data as well as other required details like location and work type. The findings of the calculator should not be taken as exact, as the actual DA rate may vary depending on the state of the economy and other variables. In order to ensure accuracy, employees should always confirm the most recent DA rates with their company or the appropriate government bodies.
Conclusion
Last but not least, it is predicted that the Expected DA From July 2023 will rise to about 46%. You can keep informed and up to date on the DA rates.
Expected DA July Calculation 2023
Expected DA Calculation July 2023
Month
AICPIN
DA%
Jan 2023
132
42.68
Feb 2023
132
43.33
Mar 2023
133
43.97
Apr 2023
134
44.61
May 2023
134
45.07
July 2023
–
–