8th Central Pay Commission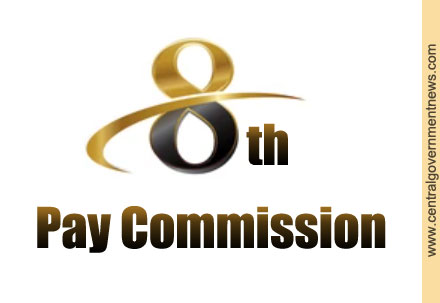 GOVERNMENT OF INDIA
MINISTRY OF FINANCE
DEPARTMENT OF EXPENDITURE
LOK SABHA
UNSTARRED QUESTION NO. 3541
TO BE ANSWERED ON MONDAY, AUGUST 08, 2022
SRAVANA 17, 1944 (SAKA)
"Constitution of 8th Pay Commission"
3541: SHRI DEEPAK BAIJ:
SHRI JANARDAN SINGH SIGRIWAL:
Will the Minister of Finance be pleased to state:
(a) whether the Government proposes to ensure timely constitution of 8th Central Pay Commission for Central Government employees so that it could be implemented on 01.01.2026;
(b) if so, the details thereof;
(c) if not, the reasons therefore; and
(d) the other measures being taken by the Government to increase their Salary in view of rising inflation?
ANSWER
MINISTER OF STATE IN THE MINISTRY OF FINANCE
(SHRI PANKAJ CHAUDHARY)
(a): No such proposal is under consideration with the Government for constitution of 8th Central Pay Commission for the Central Government employees.
(b) & (c): Do not arise.
(d): In order to compensate Central Government employees for erosion in the real value of their salaries on account of inflation, Dearness Allowances (DA) is paid to them and the rate of DA is revised periodically every 6 months on the basis of rate of inflation as per All India Consumer Price Index for Industrial Workers (AICPI-IW) released by Labour Bureau under M/o Labour & Employment.
भारत सरकार
वित्त मंत्रालय
व्यय विभाग
लोक सभा
लिखित प्रश्न संख्या – 3541
सोमवार; 08 अगस्त, 2022707 श्रावण, 71944 (शक)
आठवें वेतन आयोग का गठन
3541. श्री दीपक बैज:
श्री जनार्दन सिंह सीग्रीवाल:
क्या वित्त मंत्री यह बताने की कृपा करेंगे कि:
(क) कया सरकार का केन्द्र सरकार के कर्मचारियों के लिए आठवें केंद्रीय वेतन आयोग का समय पर गठन सुनिश्चित करने का प्रस्ताव है ताकि इसे दिनांक 01.01.2026 को लागू किया जा सके;
(ख) यदि हां, तो तत्संबंधी ब्यौरा क्‍या है;
(ग) यदि नहीं, तो इसके क्‍या कारण है; और
(घ) क्या सरकार द्वारा बढ़ती महंगाई को देखते हुए उनके वेतन में वृद्धि के लिए अन्य उपाय किए जा रहे हैं?
उत्तर
वित्त मंत्रालय में राज्य मंत्री (श्री पंकज चाँधरी)
(क) सरकार के पास केन्द्र सरकार के कर्मचारियों के लिए आठवें केन्द्रीय वेतन आयोग के गठन के लिए कोई प्रस्ताव विचाराधीन नहीं है।
(ख) और (ग) प्रश्न नहीं उठते।
(घ) केन्द्र सरकार के कर्मचारियों को मुद्रास्फीति के कारण उनके वेतन के वास्तविक मूल्य में हास की क्षतिपूर्ति करने के लिए उन्हें महंगाई भत्ते का भुगतान किया जाता है और महंगाई भत्ते की दर में श्रम एवं रोजगार मंत्रालय के अधीन श्रम ब्यूरो दवारा जारी औदयोगिक श्रमिकों के लिए अखिल भारतीय उपभोक्ता मूल्य सूचकांक (एआईसीपीआई-आईडब्ल्यू) के अनुसार मुद्रास्फीति की दर के आधार पर आवधिक रूप से प्रत्येक 6 माह में संशोधन किया जाता है।
Lok Sabha