Bareilly Passport Office Holiday List 2021
Passport Seva Holiday List 2021 | Bareilly Regional Passport Office Holidays 2021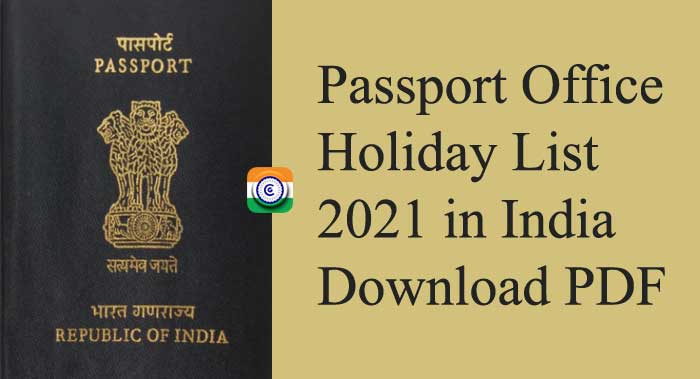 List of Holidays to be observed during the year 2021 for all Passport Offices in Bareilly (Uttar Pradesh).
Date and Holiday
March.11.2021 – Maha Shivaratri
March.29.2021 – Holi
April.02.2021 – Good Friday
April.25.2021 – Mahavir Jayanti
May.14.2021 – Id-ul-Fitr
May.26.2021 – Buddha Purnima
July.21.2021 – Id-ul-Zuha
August.19.2021 – Muharram
August.30.2021 – Janmashtami
October.15.2021 – Dussehra
October.19.2021 – Id-e-Milad
November.04.2021 – Diwali
November.19.2021 – Guru Nanak Birthday
December.25.2021 – Christmas day
* Note: In addition, Passport Office will be closed on National Holidays i.e. Republic Day (26th January), Independence Day (15th August) and Gandhi Jayanti (2nd October).