NTP 2012
I / 3024584 /2023
No. T- 16017/21/2022 -TFA
Government of India
Ministry of Personnel, Public Grievances and Pensions
Department of Personnel & Training
(Training Division)
Old JNU Campus, New Delhi
Dated the 7th March, 2023
OFFICE MEMORANDUM
Sub: Earmarking of at least 2.5% of salary Budget for training and capacity building – reg.
The undersigned is directed to say that the National Training Policy, 2012, inter alia, recommends that each Ministry / Department / Organization set aside at least 2.5% of its salary budget for training (para 9.2 of NTP, 2012 refers).
ln this regard, attention is drawn to the D/o Expenditure's Notification dated 16th December, 2022 (copy enclosed) conveying thereby amendment to Rule 8 of the Delegation of Financial power Rules, 1978, vide which a new Object Head namely 'Training Expenses' has been created.
This is for information and necessary action of all Ministries / Departments/ Organizations under Government of India.
Signed by Dasari Ramesh Babu
Date: 07 03-2023
Under Secretary to the Govt. of India
All the Ministries / Departments
(As per the Standard List)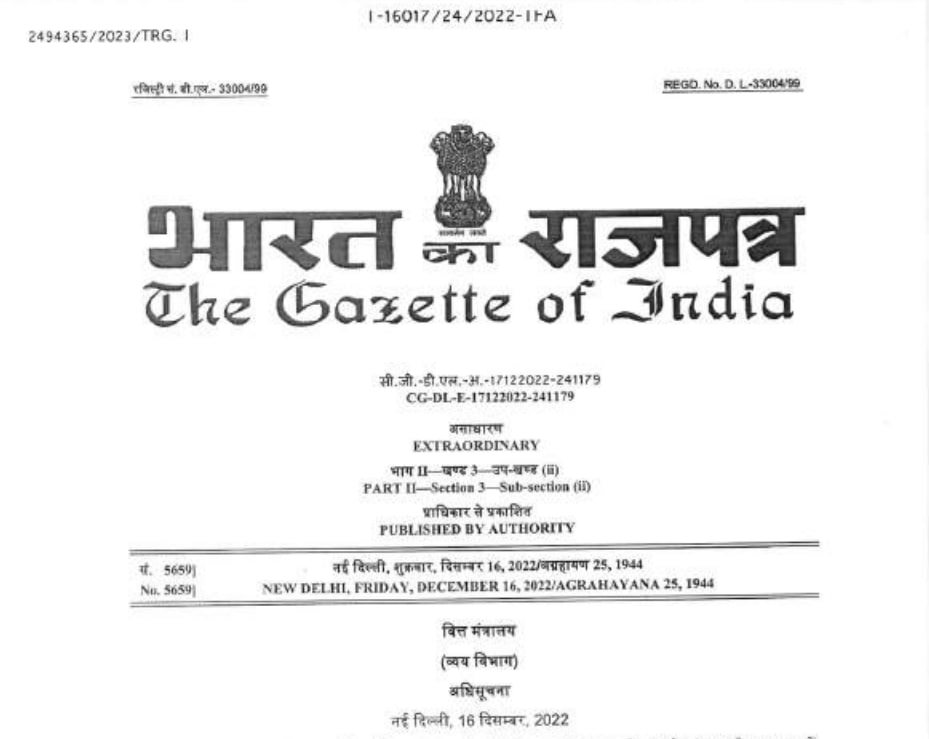 MINISTRY OF FINANCE
(Department of Expenditure)
NOTIFICATION
New Delhi, the 16th December 2022
In pursuance of clause (3) of article 77 read with article 150 of the Constitution the President hereby makes the following to attend the Delegation of Financial Powers Rules 1978, namely:
1. (1) These rules may be called the Delegation of Financial Powers (Amendment) Rules 2022
(2) They shall come into force on and from the 1st day of April 2023
In the Delegation of Financial Power Rules, 1978, hereinafter referred to as the principal rules, for rule 8,the following rule shall be substituted, namely:-
Primary units of Appropriation –
A Grant or Appropriation for charged expenditure is distributed by standard object Heads under which it shall be accounted for and each such standard Object Head, against which the provision for expenditure appears, constitutes a primary unit of Appropriation.
Download Earmarking of at least 2.5% of salary Budget for training and capacity building PDF