TN state government employees retirement age increased
Government of Tamil Nadu has raised the retirement age of employees of state government from 58 to 59.
It will also extend to all teachers in government-assisted schools and colleges and government-assisted undertakings in the public sector.
A press release says the order comes to force with immediate effect.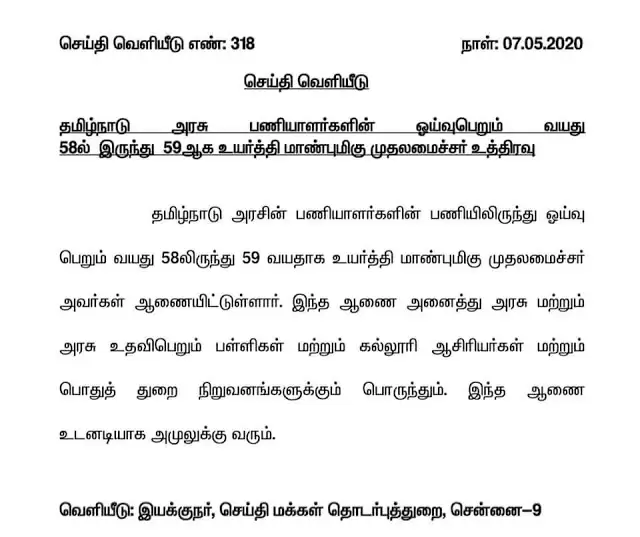 Also check: No move to reduce the retirement age of central government employees to 50 years