Ministry of Finance Flag of India #StayHome #StaySafe
@FinMinIndia – Tweet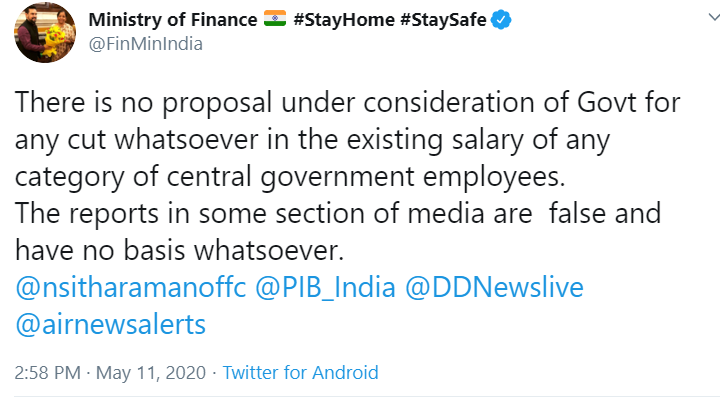 There is no proposal under consideration of Govt for any cut whatsoever in the existing salary of any category of central government employees. The reports in some section of media are false and have no basis whatsoever.
The Ministry of Finance already published a statement regarding this salary cut in April. He denied the media reports and demanded to be aware of the false news.
Few News Channels announced that, during this corona virus outbreak, central government plans to reduce salaries of central government employees by 30 percent.
Related to Your Search: