Number of Central Government Pensioners
GOVERNMENT OF INDIA
MINISTRY OF PERSONNEL, PUBLIC GRIEVANCES AND PENSIONS
LOK SABHA
UNSTARRED QUESTION NO: 2324
ANSWERED ON: 16.03.2022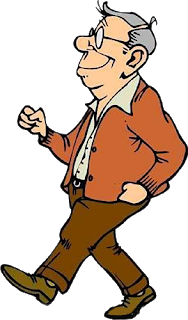 Central Government Pensioners
Su Thirunavukkarasar
Will the Minister of PERSONNEL, PUBLIC GRIEVANCES AND PENSIONS be pleased to state:-
(a) the estimated number of retired persons availing Central Government pension in the country, State-wise;
(b) whether the Government has any proposal to utilize doorstep services of postal department for submission of Digital Life Certificate (DLC) through postman in order to ease the process;
(c) if so, the details thereof; and
(d) the time by which the above proposal is likely to be implemented?
ANSWER
MINISTER OF STATE IN THE MINISTRY OF PERSONNEL, PUBLIC GRIEVANCES AND PENSIONS AND MINISTER OF STATE IN THE PRIME MINISTER'S OFFICE (DR. JITENDRA SINGH)
(a): As per database maintained by Central Pension Accounting Office (CPAO), Controller General of Defence Accounts, Ministry of Railways, Department of Telecommunications, Department of Post, the estimated number of retired persons availing Central Government pension is at Annexure-I.
(b) to (d): With a view to make Doorstep Services for submission of Life Certificate available to all pensioners across the country and to ease the process, the Department of Pension & Pensioners' Welfare roped in the India Posts and Payment Bank (IPPB) under the Department of Posts for Digital Life Certificate. The IPPB has started Doorstep Service of obtaining Life Certificate in November, 2020 through its network of Postmen & Gramin Dak Sevaks.
Annexure: I
The approximate number of Central Government Pensioners as on 31/03/2021 is as follows:
S.No
Pensioner/Family Pensioner
Number of Pensioners including Family Pensioner
A
Pensioners (incl Family Pensioners) of all Ministries/Departments under the Accounting jurisdiction of Controller General of Account, M/O Finance.(Central Pension Accounting Office (CPAO), Department of Expenditure, Ministry of Finance is responsible for maintaining the pensioners' data and incurring expenditure on payment of pension/family pension. Civil Ministries include all the CAPFs viz. BSF, CRPF, Assam Rifles, SSB, CISF, ITBP under MHA as
well.)
11,06,000
(3,50,000)
B
Defence Pensioners (incl Family Pensioners)
(The data and accounts etc. of these pensioners are maintained by
Controller General of Defence Accounts (CGDA), Ministry of
Defence.
34,10,567
(9,36,192)
C
Railway Pensioners (incl Family Pensioners)
(The data and accounts etc. of these pensioners are maintained by
Ministry of Railways)
15,54,585
(6,59,483)
D
Telecom Pensioners (incl Family Pensioners)
(The data and accounts etc. of these pensioners are maintained by
Department of Telecommunication)
4,67,751
(1,16,000)
E
Postal Pensioners (incl Family Pensioners)
(The data and accounts etc. of these pensioners are maintained by
Department of Posts)
3,23,562
(99,133)
GRAND TOTAL OF PENSIONERS(incl Family Pensioners)
68,62,465
GRAND TOTAL OF FAMILY PENSIONERS ONLY
21,60,808